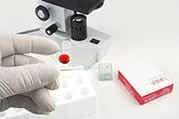 Dr. Rajesh Madan performs minor surgical procedures such as incision and drainage of skin abscess, removal of skin warts, moles, skin tags, removal of skin lesions using electrocautery, laceration repair, skin biopsy, joint aspiration, and injections. Listed below are additional details on some of the procedures he performs.
In Office Blood Draw
We perform blood tests in the office that may be done during a routine exam or to help diagnose certain conditions. Drawing blood takes just a few minutes to perform, and results will be available within a few days.
Pre-surgical Medical Consultations
Patients scheduled for surgery are required to undergo preliminary testing and evaluation prior to their procedure to ensure that they are healthy enough for the procedure, as well as to address any questions or concerns they may have regarding their procedure. Dr. Madan performs pre-surgical consultations for his patients to help prepare them for their treatment and make certain they will have a safe and effective procedure and recovery.
Approved Civil Surgeon Facility for Immigration/USCIS Physicals
Anyone seeking a change of status by the US Citizenship and Immigration Services is required to undergo a medical examination performed by a designated civil surgeon in order to confirm their health and identify any existing conditions. Dr. Madan has been certified as an approved civil surgeon and has many years of experience performing these exams for patients of all ages. Our staff will gladly assist you in obtaining the proper forms as you apply for citizenship, permanent residency or any other immigration status change.
Ultroid® Hemorrhoid Treatment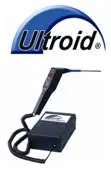 Ultroid® is a quick, office-based treatment for all grades of internal hemorrhoids.
Ultroid® delivers a very low direct current to the hemorrhoid. This causes a biochemical reaction resulting in thrombosis of the feeding vessel and subsequent regression of the hemorrhoid. Ultroid® is a painless, convenient, non-surgical alternative to surgery, stapling and banding. The procedure takes only about 10 minutes and relief is often immediate.
EKG/Spirometry for Lung Function Testing
Pulmonary function tests (PFTs), also known as spirometry tests, measure the function of the lungs. These tests can diagnose lung diseases such as asthma, bronchitis and emphysema or determine the cause of lung-related symptoms. The airflow in and out of the lungs is measured by breathing into an instrument called a spirometer which records the amount and rate of air. These measurements are recorded under a number of different conditions to detect any lung abnormalities. An electrocardiogram or EKG may also be performed to measure lung function.
Pre-employment Physicals
Many employers require pre-employment physicals to ensure new hires are physically capable of performing their job and meet general health standards. These exams help reduce the risk of work-related injuries and illnesses, determine proper employee placement and prevent excess absences due to illness.
Dr. Madan performs general employment physical exams to help you prepare for your job. We will also fill out the necessary forms required by your employer. Call us today if you need to schedule an employment physical exam.
Annual Preventative Physicals
A routine physical exam is recommended at least once each year for patients of all ages. This complete examination allows your doctor to evaluate your body from head to toe for any signs of abnormalities. We offer routine gynecological exams and Pap tests to screen for cervical cancer.
Your doctor will usually record your height and weight, pulse, body temperature and blood pressure. Regular exams are important to help detect any problems as early as possible.
If you have any further questions regarding any of our medical services, please call (614) 527-8787 today to schedule a consultation.
Adult Immunizations
Vaccines aren't just for kids! Many adults don't know they are vulnerable to vaccine-preventable diseases. During your visit, we can discuss what vaccines may be appropriate for your age and health conditions as per Federal Guidelines.
Some vaccines are recommended by the CDC for travel to other countries. We can also guide you on the recommended vaccines that are right for you.